FEEDBACK

FROM AROUND THE WORLD

.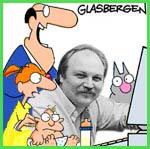 "Mr. Doobie should have lunch with Rush Limbaugh sometime. I'd love to be the waiter for that meal!" -Randy Glasbergen
.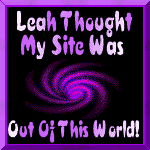 "I found and bookmarked your site tonight... it's terrific. Your creativity and public awareness really shines through on your Mr. Doobie cartoons and your site is one of the most entertaining I have seen... keep up the great work and please accept this little award ! I'm really impressed."-Leah
.
"You're a genius bud. The world hasn't caught on yet, but you're there. Your strip should be as well known as Dilbert. Your artwork is great and your social senses are right on the money. I was really very impressed. After about the 3rd comic I looked at, it was like, wow! Who the hell is this guy? I found your artwork to be very original and the economy of your style is fantastic. You cram a lot into a small space and you get a great deal out of Mr. Doobie as a character. Fantastic expression. You've been doodling since the age 5 right?" -John
.
"I dunno how people still want to try and raise children the way they did 50 years ago. The issues of life today are real and mostly dangerous to innocents and children have to understand both sides of the story so they can make up their own minds. The issue of explaining all these things to kids has been on my mind a lot as I am trying for a child. I often wonder what I'll say if my kid asks me about christianity, pot, weapons etc.etc. It's refreshing to find an open-minded and warm-hearted soul who tackles issues head-on and speaks the kind of truths that I'd want my child to know." -Valerie (South Africa)

.

"Yer cartoons kick ass!!!!" - Kelly
.
"Hi. I really enjoyed reading your comics. They provided a great diversion from my task at hand, finishing up classes and studying for finals." -Eric Cline
.
"Your ideas are MUCH more important than the comics themselves. If only people would open their eyes they could learn so much from you." -Adam
.
"Me and my dad really enjoyed your website hope to see more in the future." -Eileen and Dad
.
"I think Mr. Doobie is a great cartoon. You sound like a legend Mr.Doobie." -Jason
.
"I really like Mr. Doobie , it makes me laugh even without smoking a joint first." -Lieko Boersma (Leeuwarden, North of the Netherlands)
.
"Hey Mr. Billy. I was just writing to let you know I love Mr. Doobie!! He's cool s**t!! Thanks very much!! Mr. Doobie for president!!" -Melissa
.
"I was really impressed by your cartoons and found them quite interesting as supplementary material for my highschool students." -Salma Jaouni (Beirut, Lebanon)
.
"This is the best thing I've seen on the net yet! Most of the anal do gooders around here are having a hard time with it. I love Mr Doobie! He says it like it is! I believe in ya, and keep it comin'." -Jerry
.
"Your cartoons are killer. .... They were so good I couldn't stop reading them till I read them all. Of course then I was late for work." -Korry
.
"I must say that your web site had me cracking up!! I like the points you make and I like the way you address them. I am a very devout Christian, but what you said about the fanatics is true and very funny. Keep up the good work!" -Anoukin
.
"I love the way you express your thoughts with cartoons. .... You just get straight to the point, killer dude." -Todd
.
"A friend of mine that works at Best Buy did something you will love, at work he had all things with web access on Mr. Doobie.com, I mean 10 or 20 computers, and they have that WebTv thing hooked up on a screen all over the store, and people were shocked at what they saw, but loved it. Very cool man, .... absolutely hysterical. Keep it up." -Jeff
.
"I LOVED IT!!! Mr. Doobie is definitely one of a kind. I think just about everyone I know will enjoy your work!" -Lainie
.
"Cheech wizard was a late 60's item.... Mr.Doobie shares Cheech Wizard´s in yer face attitude.I love it."-Steve (Ibiza)
.

"Your cartoons are sick & outrageous. And very funny." -Karynn

Did any of these comments move you?
Besides to remove the wedgie from your crack?

Let me know what you think about Mr. Doobie

Send an email directly to the cartoonist by clicking HERE.

Copyright © 2008 Mr. Doobie Enterprises - All rights reserved.
terms of use privacy policy